alli vs Garcinia Cambogia
Diet supplements have been used since a very long time ago because the process of losing weight itself is very difficult. Some solutions are proven to aid the weight loss process but some also need more studies to prove. alli Vs Garcinia Cambogia are popular solutions to help you lose weight and are sold almost everywhere for easy access. Before using these solutions, go check below to see what you need to know about the drug and supplementation so we can choose wisely.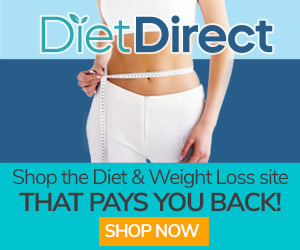 In this article, we are going to give you information about:
How to Prevent Overeating

What are alli and Garcinia Cambogia

Are alli and Garcinia Cambogia Expensive

What are the Active Ingredient in alli and Garcinia Cambogia

What alli and Garcinia Cambogia can offer

What are the Side Effects of alli and Garcinia Cambogia

How to Consume alli and Garcinia Cambogia

alli Vs Garcinia Cambogia
Preventing Overeating
Dieting is not something we want to do and if possible, we don't want to reduce food consumption or hold ourselves back from indulging in delicious foods and treats that are always present and accessible. But, of course this is not a great decision, in fact a bad one if you plan to live healthily because overconsumption is always related to weight gain and for the majority of people, this is one of the terrifying issues to deal with as the process to lose the extra pounds will be difficult.
Weight gain, overweight, or obesity can be caused by various factors; some are from genetics and existing health issues but for most of us it is the lack of control over what we eat and overall unhealthy lifestyle. It is easy to over consume something that we love such as sugary beverages, sweets, and deep fried foods especially when most of them are affordable and easy to access. There is no shortcut for weight loss and if you are serious about it, we need to fix the diet first.
Some people may choose certain types of diet such as Paleo Vs Atkins or using diet products like Wonderslim or Slim Fast but, if those seem too challenging for you, we can start from preventing over consuming food first. To stop eating mindlessly, we have to stick to a schedule and this is especially useful when you are working from home or have different working hours. Eating on schedule will help regulate blood sugar and insulin levels, as well as maintaining hunger while also providing enough physical energy for your day.
Diet is the key for a healthier body and our diet has to be balanced not only consisting of those that you like the most. Make sure to always include some type of produce with some lean protein and good fat as the foundation in all of your meals during the day including breakfast. Some may avoid carbs or fats but when consumed in moderate amounts with other nutritional sources such as green veggies, they are actually required by our body to produce energy.
While foods play a prominent role in our weight loss and gain, liquid is also important especially those that are rich in sugar or artificial sweetener because they will make you crave for more sugar and the calorie can throw you off from the weight loss journey. Lastly, try to differentiate real hunger and emotional hunger because we often eat while bored or have nothing important to do. Real hunger usually comes with physical signs as well like slight tummy grumbles. 
About alli and Garcinia Cambogia
There are various methods to lose body fat but the key is always fixing our diet or lifestyle and consuming a balanced diet when you are hungry, in moderate amounts will not only help us to lose weight but also have a healthier lifestyle which is more sustainable for the prolonged time. If you have been working with a better diet and trying to fit in more exercise daily as well, but want a faster and more effective result, using supplementation may be helpful in your journey. 
Diet supplements, just like any supplement don't need to prove their efficacy which is why we often avoid them, unlike drugs that are already tested. But, there are some with promising results as well to try and see whether they did work in our body or not. Among those many options, alli and Garcinia Cambogia are probably two very popular solutions we look for when checking out diet supplementation. These are sold in drug stores or online stores so almost everyone can reach them.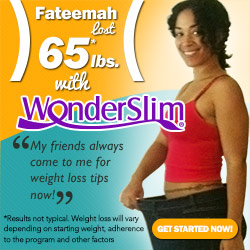 You don't need any prescription to buy them and chances are, your local drug store has them ready. alli itself is the branded version of Orlistat which is the name of the drug it is using and for the prescription version, the popular brand goes with Xenical. If you wonder what sets them apart, check our previous Xenical Vs alli here. Overall, it is the lower dosage version of the former and can be used without physician recommendation. Garcinia Cambogia itself is an extract of a fruit.
Its other name is Malabar tamarind and it is native to Indonesia but available almost everywhere now when it is found that the fruit has benefit in aiding weight loss. The fruit is not very attractive unlike common table fruits but, what is used in the supplement is actually their whole fruit meat. You can find tons of supplement brands offering the extract of Garcinia Cambogia which one of them is this one from Spring Valley. 
alli and Garcinia Cambogia Capsule and Price
The fruit of Garcinia Cambogia is fairly small but the external appearance makes them look like a tiny pumpkin where they were green when young and turned into pale yellow when ripe. They are processed usually by drying first and then ground until reaching powder form but besides made into extract, we can process them at home to create various dishes or beverages such as into tea. The supplement capsule usually has a clear case offering visibility to the green/pale yellow powder inside.
As for the price, they are varying widely depending on the manufacturer but just for an example, the Spring Valley 800 mg 90 capsule package is sold at $6-$13 per bottle. As for alli, this Orlistat drug brand will come in a prominent blue capsule or pill but in comparison, this drug is more expensive than common supplement. For example, the 120 capsules package is sold around $63 yet, compared to Xenical, alli is still cheaper.
alli and Garcinia Cambogia Ingredient
Moving further, let's see the ingredients in both solutions and for the Garcinia Cambogia, there will be various variants in terms of the amount of extract per serving for example this Spring Valley one is 800 mg but you can find those 1000 mg and 1600 mg per serving with a certain amount of HCA. For alli, the drug or active ingredient in the capsule is Orlistat and it is 60 mg compared to Xenical which is higher or double the amount.
alli and Garcinia Cambogia Benefit
Garcinia Cambogia is a very popular supplementation for weight loss and this is due to the HCA or hydroxycitric acid which is found in the fruit. The reason why it matters is because HCA seems to be able to block an enzyme called as citrate lyase used by our body to make fat and also increase the chemical serotonin in our brain which may cause you to feel less hungry. Based on a review published in the Journal of Obesity suggests that those consuming the extract lose about 2 pounds more than those who didn't take it.
On the other hand, Orlistat is a drug so the efficacy has been known for a long time and its usage in people with obesity is also often recommended by the patient's physician. Orlistat itself is a Lipase inhibitor while Lipase is an enzyme used to digest fats from your food so they can be absorbed by the body. The enzyme is produced in the pancreas, mouth, and stomach. In people who took the drug, the amount of fat absorbed is reduced from 30 to 40 percent while the rest are passed directly through your digestive system.
alli and Garcinia Cambogia Side Effects
As for the side effects, many diet supplementation and drugs will also carry side effects because they are going to affect your body in some way. Starting with alli, the common side effects are oily stools because they are not absorbed by our digestive system as well as more frequent bowel movement. Garcinia Cambogia side effects are lowering blood sugar so it may interact with diabetes treatment and in some cases dizziness, dry mouth, headache, or upset stomach may also appear as the side effect of the extract.
alli and Garcinia Cambogia Dosage
For the supplementation, the dosage may vary among brands but this Spring Valley Garcinia extract is suggested to be consumed two capsules for each serving and taken three times a day at least 30-45 minutes before each meal. On the other hand, alli serving size is only one capsule taken within an hour of eating each of the meals. Since it works with meals, we don't need to consume it when not eating.
alli vs Garcinia Cambogia
Both of these solutions may help in your weight loss journey but the key is still balance and healthy diet. alli uses Orlistat which is a drug and its efficacy is proven to help people from absorbing too much fat from the foods they consume. Garcinia extract itself still needs more studies to make sure HCA is really working and as opposed to Lipase inhibitor, this chemical is said to be a citric lyase inhibitor.
| alli | Garcinia Cambogia |
| --- | --- |
| - Drug | - Supplement |
| - Orlistat | - Garcinia fruit extract (HCA) |
| - Blocking fat absorption | - Prevent fat building |
| - Effective | - Not as effective |
Conclusion
You can find so many options when looking for a diet supplementation but alli and Garcinia Cambogia are very popular nowadays. In efficacy, Orlistat alli is more effective as the benefit is proven compared to the fruit extract.