Weight loss is not an easy journey. For some people, even after hectic days and regular exercises, achieving the desired body weight is still very difficult. Diet programs like HMR Diet vs Nutrisystem have been proven to be effective in helping people to lose weight through carefully crafted meal plans and thorough supervision.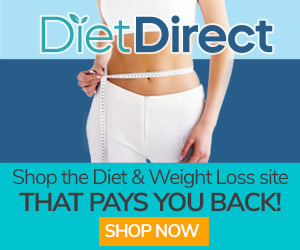 Below, we will learn further about these two popular diet programs that have been around for quite some time, including:
The company background of HMR Diet and Nutrisystem
The rules and restrictions in HMR Diet and Nutrisystem
Whether these diet programs are easy to follow or not
The foods that you can eat in HMR Diet and Nutrisystem
The effectiveness of HMR Diet vs Nutrisystem
Which diet program that is generally better and more recommended
HMR Diet: Overview
HMR Diet is a structured weight loss program which manages the foods that you may eat during the duration of the program, in addition to providing access to coaches who can assist you in achieving your weight loss goal more efficiently and comfortably. You won't need to count calories or anything like that, as most of your meals will be substituted by pre-made foods and shakes plus fruits and vegetables. See also: Jenny Craig vs Weight Watchers
The company behind the diet program was founded in 1983. The headquarters is located in Boston, Massachusetts. "HMR" actually stands for "Health Management Resources". It is a subsidiary company of Merck, which is based in New Jersey.
So far, there are over 200 medical institutions that offer the HMR Diet program to their clients. Every client will be given meal replacement foods, recipe booklets, weekly progress charts, and the HMR Diet Calorie Guide
When you sign up for the program on the official website, you can enter your zip code to find a local clinic that can assist you. If there is none, you will be given the "HMR At Home" plan, which is accompanied with a detailed guide to allow you to run it by yourself.
HMR Diet: How It Works
Even if there is no local clinic that supports HMR Diet in your area, you can still carry out the diet program through the HMR At Home plan. In a sense, HMR Diet vs Nutrisystem are similar that both diet programs will ship all the foods that you need to your front door. Very convenient.
HMR Diet is very easy to follow, as you won't need to count calories or think deeply for smart choices when shopping in the grocery store. You just need to follow the diet plan and eat the foods that they provide.
The diet plan follows a 3-2-5 format. You will consume at least three shakes, two entrees, and five servings of fruits and vegetables every day. You will also need to burn at least 2,000 calories per week through physical activities. You can do short bursts of intense exercise every day or moderate sessions of moderate-intensity exercise. Various options are available, including walking, running, swimming, and dancing, though the most popular one is walking.
Physical activity is highly beneficial, as it not only helps in weight loss, but also lowers the risk of heart disease and diabetes. If performed regularly, it can improve your energy levels in the long run. Experts recommend having at least 30 minutes of moderate-intensity exercise every day.
HMR Diet: Foods & Ingredients
HMR Diet vs Nutrisystem involve a wide variety of foods that use various ingredients. You won't get bored because there are many varieties of shakes, soups, and cereals to choose from. You will also get healthy food recipes, which are great if you want to cook for yourself.
Some HMR Diet entrees that may attract your attention are Chicken Pasta Parmesan, Mushroom Risotto, Beef Stroganoff, Cheese and Basil Ravioli, Lasagna with Meat Sauce, and Chicken Creole. You can get a sample pack which contains 16 different entrees to try on. Each entree contains no more than 250 calories.
You can also add flavorings or snack bars to your daily diet. For example, there are low-fat chocolate and peanut butter flavorings, iced oatmeal crunch bar, lemon-flavored crisp bar, and double chocolate chip bar. Each flavoring only has 22 calories per serving, and each snack bar has no more than 170 calories.
HMR Diet: Effectiveness
It is important to keep in mind that different people may react differently to diet programs. In general, HMR Diet is known to be effective for weight loss. It has been in the market for quite a long time, which means that there are sufficiently many people that trust and benefit from this diet program. Furthermore, HMR Diet is supported by many medical institutions.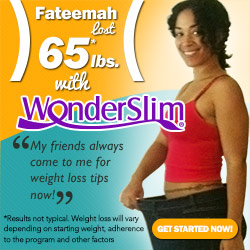 Dieters who have taken HMR Diet say that they were able to lose 10 – 20 kg on average. The longer you are in the program, the more weight that you can shed.
However, there are people who have criticized HMR Diet vs Nutrisystem for its use of processed foods. In addition, the foods are relatively more expensive than regular foods. People who have difficulty controlling their eating out habits may also find HMR Diet quite challenging, at least for the first few weeks.
Nutrisystem: Overview
Nutrisystem is a diet program that is specifically designed to eliminate all guesswork in figuring what you may and may not eat. It does not involve any kind of calorie counting, carbs tracking, or point limitation. You also don't need to guess the proper portions of your meals and snacks.
It is very simple and straightforward. You are only allowed to eat the foods that are provided by Nutrisystem. Don't worry; you can still choose your meals from the customizable menu. The foods in Nutrisystem have been nutritionally balanced to provide all nutrients that you need without excessive calories. You can add variety by adding fresh fruits and vegetables to your breakfast, lunch, or dinner.
The company was founded by Harold Katz in 1972. The headquarters is located in Philadelphia, Pennsylvania. Nutrisystem started by offering weight loss products and consultation in brick-and-mortar sites. In 1999, Nutrisystem started selling online and directly to customers. Today, it is among the most well-known weight loss programs in the market.
Nutrisystem: How It Works
You can choose from multiple diet plan options, which cater to different needs and can be customized further through the food selections to suit your taste. The meals provide low calorie, high fiber, and lean protein to minimize hunger and make you feel full longer. Vegan and gluten-free options are available.
There are more than 150 menu items available, so you won't ever get bored. Most foods are low in sodium and without artificial colors, flavorings, or preservatives. You will eat four of five times a day, depending on the plan that you choose.
For someone with hypertension, one important difference between HMR Diet vs Nutrisystem is the fact that Nutrisystem can be aligned with DASH Diet. In this case, you will be given low-sodium foods, and your menu items will be carefully chosen to follow DASH Diet, which is a specially designed plan to reduce the risks of hypertension.
Overall, Nutrisystem is simple and easy to follow. You won't experience extreme hunger, thanks to the well-balanced meals. Alcoholic beverages, however, should be limited or not consumed at all, as they tend to be high in calories. Nutrisystem also provides extensive guides on how to feel full longer and how to control your diet when eating out.
Nutrisystem: Foods & Ingredients
Three key ingredients in the Nutrisystem foods are lean protein, fiber, and low-glycemic carbs. Each diet plan comes with a precise combination of nutrients to ensure your wellness even when you are losing weight.
Protein is a vital nutrient that not only provides energy, but also makes the building blocks for everything in your body, from bones to muscles to hair and nails. Protein is important for weight loss because it takes longer to be digested. It will take time to go through your digestive system, hence making you feel full longer.
Fiber is also important for weight loss. It is beneficial for your heart health, as it can absorb excessive cholesterol and put them away. Fiber will fill your digestive tract, hence quickly making you feel full. Fiber is acquired from fruits, vegetables, and whole grains.
Lastly, there are "good carbs" and "bad carbs" for weight loss. But with Nutrisystem, you don't need to get confused to tell them apart, as the foods have been prepared with only the good carbs. These are carbs with low glycemic index. A low glycemic index indicates a carbohydrate that takes longer to be processed, hence releasing energy to your body slowly and steadily. It will make you feel full longer, and it reduces the risk of diabetes.
Nutrisystem: Effectiveness
Nutrisystem has received plenty of positive reviews for its effectiveness. Of course, as long as you control your caloric intake, you are on the right path for weight loss. And with healthy foods and regular exercise, you can achieve your weight loss goal more quickly. As long as you stick to your diet plan, you will certainly shed some pounds and achieve success.
People like the Nutrisystem diet program because it makes you eat small meals often. This is the right way to minimize your caloric intake without causing hunger or craving.
Still, there are a few things that you need to be careful with. First, just like any other diet program, Nutrisystem requires your commitment. You should not secretly eat your favorite snacks outside the recommended eating plan. Then, when changing your diet suddenly, you may encounter side effects like nausea, constipation, and diarrhea. To avoid such issues, try to change your diet gradually.
HMR Diet vs Nutrisystem
| HMR Diet | Nutrisystem |
| --- | --- |
| - Founded in 1983 | - Founded in 1972 |
| - Go to a local clinic or take the HMR At Home plan | - Customize your daily menu to suit your needs |
| - Involves physical exercise | - Focused on eating management |
| - The foods consist of shakes, entrees, and fruits or veggies | - Well-balanced meals with high fiber, lean protein, and low calorie |
| - Consult with a coach or physician to suit a particular condition | - Different meal plans to suit different needs and conditions |
Conclusion
Both HMR Diet and Nutrisystem are good diet programs that have been proven to be effective for weight loss. However, Nutrisystem is generally more recommended. It is easier to follow, and it won't cause extreme hunger. It also has plenty of food options available, with a customizable menu that can be tailored for every need.