Jenny Craig vs Weight Watchers
Both of these diet programs, Jenny Craig vs Weight Watchers, are designed to help you lose weight by managing the foods that you eat. Both diet programs have been around for quite a long time. So, which one is better and more effective? We will take an in-depth look at each diet program to find out.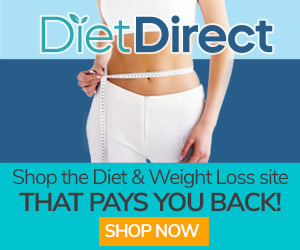 Continue reading below to find out more about:
The company background of Jenny Craig and Weight Watchers
How each diet program here is carried out
The effectiveness of Jenny Craig vs Weight Watchers
Whether there are potential side effects or not
Which diet program that is generally more recommended for you
Jenny Craig: Overview
The Jenny Craig weight loss system was created in 1983 by Jenny Craig after she gave birth to her first baby and had problems with weight loss. She designed this weight loss system for her own purpose, and after seeing the effectiveness and benefits, she started offering the diet program to other people with the same problems. See also: Mediterranean Diet vs Dash Diet
Jenny Craig is said to be able to deliver rapid results. The claim is, with this diet program, you can lose up to 16 lbs from your body within four weeks.
The diet program consists of three levels that are ultimately aimed at teaching the dieter to eat whatever they want to eat, but in smaller portions. Jenny Craig also teaches the dieter to boost their energy levels by doing simple physical activities. Finally, mental health is also an important aspect of weight loss, and Jenny Craig helps the dieter to balance their mental and emotional conditions.
Jenny Craig: How It Works
Jenny Craig helps their clients lose weight by combining three elements of food, body, and mind. One notable difference between Jenny Craig vs Weight Watchers is that, in Jenny Craig, you are allowed to eat any kind of food, as long as it is within a controlled amount.
The "Food" aspect of Jenny Craig has specifically mentioned that no food is forbidden. However, the dieter has to be mindful of their caloric intake. When eating a meal, the dieter has to approximate how many calories that they may consume based on how much weight that they want to lose.
To enhance the weight loss progress, Jenny Craig also provides prepackaged foods that already have counted calories. These are generally meant to be meal replacements for breakfast, lunch, and dinner. The average nutritional content is usually about 50-60% carbs, 20-25% protein, and 20-25% fat.
The diet program further advises the dieter to supplement their meals with fresh fruits, vegetables, and non-dairy products. While Jenny Craig does not promote or dismiss any specific food, there are healthy food recipes that the dieter can try to add variations into their daily consumption without taking too many calories.
The "Body" aspect of Jenny Craig requires the dieter to be physically active. This is said to allow effective food digestion and the production of maximum energy. The diet program includes workout routines that are simple, easy to follow, and quick enough not to consume a big chunk of your time.
The "Mind" aspect of Jenny Craig is focused on creating a positive surrounding that will encourage you to progress further in your weight loss journey. The diet program has a support system which consists of a counselor who will give advice and evaluation, and a forum where fellow dieters can share their stories.
Jenny Craig: Effectiveness
So far, everything sounds good. But, the most important question is, does it work? And, how effective is Jenny Craig vs Weight Watchers? Well, the general consensus says that this diet program is quite effective for weight loss.
Previous studies have shown that obese adults who took the Jenny Craig diet program were able to lose 4.9% more weight compared to people taking a basic weight loss program without professional intervention or support. For sure, if you carefully control your caloric intake and ensure that you burn more calories than you eat every day, you will see good results.
However, different people may react differently to meals and exercise routines. Some people may be able to burn more calories more quickly than others. In addition, Jenny Craig is not really suitable for vegetarians and people with gluten intolerance. This is because some foods in the diet program contain some levels of dairy products and gluten.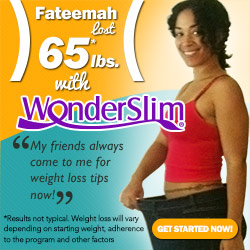 Jenny Craig: Any Potential Issue?
Although most diet programs don't specifically list potential side effects, experts say that there are a few things that you may need to prepare for. This is especially true if you usually consume a lot of calories and suddenly you put a hard brake on your caloric intake. A gradual change is more recommended.
Several potential side effects that are associated with a low-calorie diet program include fatigue, constipation, nausea, and diarrhea. You may also experience difficulty concentrating. To avoid such issues, make sure that you still have enough calories to perform your daily activities.
Another issue that you may need to consider is the cost. Jenny Craig is really expensive. You have to pay an enrollment fee and a monthly fee for access to the consultant. This doesn't include the meal replacements. You need to purchase the meal replacements separately.
Weight Watchers: Overview
As a diet program, Weight Watchers has inspired many people to achieve a balanced body weight and live a healthy lifestyle. It is supported by many famous names such as Oprah Winfrey. One unique thing about Weight Watchers is that it breaks complex nutrition information into simple numbers that are assigned to foods.
Everyday, you get a limit on how many points that you may spend on foods. While you are allowed to eat any food, you need to know that high-calorie foods require a lot more points than the likes of fruits, vegetables, and lean proteins. The Jenny Craig vs Weight Watchers diet program aims to gradually guide you in making healthier dietary choices.
The company was started by Jean Nidetch in 1963. The diet program involves techniques that help people change their mindset and lifestyle. There are also digital tools to assist the dieters in tracking their progress and reinforcing their weight loss ideas. Today, Weight Watchers have more than 1.1 million members, and the active members regularly meet in the forum.
Weight Watchers: How It Works
As mentioned above, Weight Watchers assign different points to foods. In essence, healthier foods have lower points so that you can eat more, whereas unhealthy foods come with higher points. The focus is primarily fresh fruits and vegetables.
That said, Weight Watchers also provides meal replacements and snacks. Some of these are processed, with added sugars and white flour. Some also contain artificial sweeteners. Although these foods come with counted calories and nutritional values, and they are indeed very practical to prepare, you may want to avoid consuming these foods too much.
The latest point system is called WW Freestyle. In this system, there are more than 200 foods that have zero points. Some of these are eggs, fish, skinless chicken, beans, tofu, and non-fat yogurt. The zero-point foods are meant to bring more ease and flexibility into the diet.
Members of Weight Watchers also get several additional benefits, including the 24/7 online chat support, mobile apps, and access to a huge food database where you can check the points of various foods. You can also log your physical activities, and with an additional fee, you can get a one-on-one support from an expert.
Weight Watchers: Effectiveness
Several studies have shown that Weight Watchers is effective for weight loss. The effectiveness is at least comparable to if not better than a standard weight loss plan designed by professional healthcare. The average weight loss at the end of the diet program is about 10% of the initial weight.
A case study of adult participants has also shown the weight loss result is in parallel with the number of Weight Watchers meetings that the dieter attended. While the median weight loss was 'only' 1.8% of the initial weight, people who attended 13 or more meetings were able to lose 6.4% of the initial weight.
Many people who have taken the Weight Watchers diet program also say that they are able to keep their weight. Of course, this may vary from person to person, but as long as you are not going to plunge back to eating junk foods and other high-calorie meals, you should be able to maintain your achieved body shape.
Weight Watchers: Any Potential Issue?
Although Weight Watchers does not show any kind of long-term side effect, there are several potential short-term side effects. These usually range from fatigue to nausea to dizziness. The cause is the sudden change in caloric intake. To avoid this problem, you need to reduce your caloric intake gradually, and ensure that you still get enough energy for your activities.
While diet programs with restricted foods are often associated with psychological issues, recent studies suggest that Weight Watchers does not cause such issues. This is because Weight Watchers has incorporated physical exercise and behavioral treatment, both of which are beneficial for psychological well-being.
Weight Watchers also encourage the dieters to participate in community meetings. Here, they can get support and encouragement from other fellow dieters. However, there are also some people who don't like such meetings, or don't want to count daily points.
Jenny Craig vs Weight Watchers
| Jenny Craig | Weight Watchers |
| --- | --- |
| - Started in 1983 | - Started in 1963 |
| - Allows all kinds of foods, but in small portions | - Encourage healthy foods by assigning points |
| - Involves counselor and community support | - Provides 24/7 online chat support, one-on-one support, mobile apps |
| - Dieters lose 4.9% more weight than people on basic diet plans | - Dieters lose 1.8% - 6.4% of their initial weight |
| - Quite expensive | - Not too expensive |
Conclusion
In general, Weight Watchers is more recommended. It is not too expensive, yet its effectiveness for weight loss has been proven. This diet program is also quite easy to follow, as the foods are easily tracked by the points.