Talking about beauty will never end. Everybody wants to look beauty, both from the inside and the outside. Everybody tried to do her best to make it come true. Looks beautiful outside and inside, called as inner beauty. We are talking about supplements that may improve the way you look from the inside, appearing your beauty from the inside. Fix what is in for more outstanding outlook.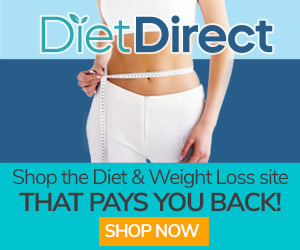 Lean Mode and Trans4orm want you to be much hotter and sexier by crashing as a fat burner. It will stimulate fat inside without giving nasty side effect. They are both new and trending, compare to its senior from the other brand, truly suitable for anyone who wants to try something new but not weird as alien. 
They give you an unpredictable way of work that provide huge transformations. Then, those are all about what these two both supplements which is Lean Mode and Trans4orm say about themselves. Are they truly mean the claim when they are saying them? Here we are going to get you know more about Lean Mode and Trans4orm. Comparing them, seeing by:
What is inside Lean Mode and Trans4orm?

What is the benefit?

How does it work?

Is there any side effect?

Is it worth the price?
Now, let's talk a bit deeper.
Lean Mode
Ingredients
This Lean Mode supplement consists of 500mg Garcinia Cambogia Extract (std. min 60% HCA fruit rind), 500mg Green Coffee Bean Extract (std. 50% Chlorogenic Acids), 500mg Conjugated Linoleic Acid), 500mg Acetyl L Carnitine, 250mg Green Tea Leaf Extract (std 60% EGCG). These are all well-known ingredients that common be heard in most supplements, especially fat burners.
Benefit
As its name as a supplement, this Lean Mode supplements offer an improvement coming from inside. It helps you to control the appetite, burn fat and booster metabolism. This is interesting when saying about controlling the appetite. So, it works from the inside while reducing the outside in. let see how does it works below. Read also: Keto Pills vs Garcinia Cambogia 
Effectiveness
Seeing the ingredients which are consisted in lean Mode. This offers an old school way for fat burning. Talk about keeping it real, Lean Mode is literally lean and clean on ingredients. With just five ingredients, there will be a big room for potency. It hits huge and fast with only three of the top 5 fat burners ingredients which are Garcinia Cambogia, Green Coffee Bean and Green Tea Extract. They are all have been standardized all over the world. So, you do not need to be worried about the quality and the result. Lean Mode also provides burning supporter which is CLA which its effect is to managed, maintenance and keep body weight and booster performance of metabolism. Those are how this Lean Mode work to burn fat inside and a lot of it.
Side Effect
When we are talking about side effects, means they refer to the ingredients quality. "are they safe enough?", or "are they harmful enough to our body?". Lean Mode has passed the quality flawlessly. It made use of fat burners, all of which are standardization, also used great support ingredients especially when it comes to train and control the appetite.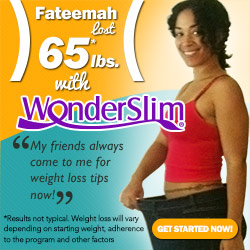 Price
This Lean Mode costs $19.99 a bottle. One bottle consists of 50 days supply. This is truly worth the price. It is a best deal. 
Trans4orm
Ingredients
This Trans4orm supplement consists of 15 mg Niacin (Vitamin B3), 2mg Pyridoxine HCL (Vitamin B6), 400mcg Folic Acid, 6 mcg Methylcobalamin (Vitamin B12), 500mg Green Tea Leaf Extract (std 50% EGCG), 500mg L Tyrosine, 175 mg Caffeine Anhydrous, 200mg Choline Bitartrate. TeaCrine Nature Identical Theacrine, Alpha Glycerylphosphorylcholine Powder (std. 50% A GPC), Synephrine HCL, Black Pepper Extract (std. 98% piperine fruit), Rauwolfia Vomitoria Extract (std. min 90% Rauwolscine root bark), Huperzia Serrata Extract (std min 1% Huperzine A). Lots and more various ingredients than its rival, Lean Mode. 
Benefit
As its name as a supplement, this Trans4orm supplements offer an improvement coming from inside as well Lean Mode does. Coming as a burn fat and boost metabolism, this one is made purposely to be focused on energy booster for more exercise.
Effectiveness
A huge difference about Lean Mode and Trans4orm formula. We know that Trans4orm offers an entirely different perspective and tricks to reach the same end goal, to burn fat and lots of it. When Lean Mode provide an old school way, Trans4orm coming in a new and trendy by using various ingredients and different dosage. But the same thing is they are both consist of best ingredients for fat burners such as Green Tea Extract, Rauwolscine and so on.
As they are made purposely like a strategy focus. More exercise, more fat burn. Can't even argue about it. But I do not think that it is better even effective. Anyway, Trans4orm is effective for an extra energy, for more exercise. I mean, if you are in struggle to destroy selfish belly fat, Trans4orm seems less suitable. But if I am going to take a winner, I personally prefer Lean Mode, because it gives me a satisfying victory because it offers a cheat on fat burners, means that its formula is designed to be focused to melt fat and I approve it, than to focus on booster an energy as well Trans4orm does.
Side Effect
Similar to Lean Mode, side effect is mostly depending on the quality of ingredients. Meanwhile Trans4orm made some various pretty nice ingredients. But they mess up on the Tyrosine and Choline as a brain booster, I mean they are not as potent as NALT especially when it crosses the blood brain barrier.  Lean Mode may have fewer ingredients, but for the quality of ingredients research well. Lynn Mode is superior to Trans4orm in case of side effect.
Price
This Trans4orm consists of $49.99 a bottle. One bottle consists of 60 days supply. This price is much more expensive than Lean Mode.
Lean Mode vs Trans4orm 
| Lean Mode | Trans4orm  |
| --- | --- |
| - GREEN COFFEE BEAN EXTRACT (500mg) | - COMPLETE FAT BURNING AND ENERGIZING WEIGHT LOSS SUPPORT FORMULA |
| - CLA (500mg) Supports metabolism | - TARGET FAT NOT MUSCLE |
| - GARCINIA CAMBOGIA EXTRACT (500mg) | - NO PROPRIETARY BLENDS |
| - GREEN TEA EXTRACT (250mg) Supports metabolic rate to help burn fat | - Made with premium quality ingredients |
Conclusion
Seeing the huge difference of both supplements. Even it offers fewer ingredients, old school way, and cheaper price. Lean Mode feels fitting one's needed as a supplement and fat burners. On the other hand, Trans4orm comes more as an energy booster for more exercise. Taking back to which one fits your needed. I personally prefer Lean Mode. It is superior to Trans4orm.