No one want to be overweight or obese because it will attract various health problems and moving around with too much fat in our body is not convenient nor easy including just a light walking. But, worry not because we have lots of diet products like Optavia Vs Nutrisystem to help the weight loss journey conveniently especially those with less time to prepare their daily meals. Both of them will provide the nutritious but low calorie foods but before shopping, see which seems to be the better option below.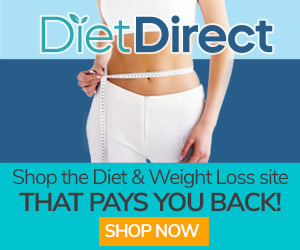 In this article, we are going to give you information about:
What is Low-Calorie Diet
What are Optavia and Nutrisystem
Are Optavia and Nutrisystem Pricy
How are the Menu in Optavia and Nutrisystem
Are Optavia and Nutrisystem Effective
Do Optavia and Nutrisystem Offer Refund
Optavia Vs Nutrisystem
Low-Calorie Diet
One of our worst nightmares is probably seeing the scale is going up every time we are weighing our body without any plans on adding body weight or in a muscle building journey. This is why lots of people are obsessed with diet methods even though many of them are unsustainable in the long term. However, if you are also battling with body fat and need to reduce the scale for health and other reasons, it is never too late to start dieting today or start a new, healthier lifestyle.
A new lifestyle is always hard to get used to because we have been so used to the old habit and it will require you to put much willpower as well as determination or even money to spend for choosing healthier foods over the convenient and processed ones which unfortunately mostly tasty due to the high sugar content. At the end of the day we are the one who should decide for our own benefit and if you are overweight or obese, then dieting is a wise decision.
There are various diet methods out there and the best one should both improve your fitness as well as reduce the amount of excess fat in our body. One of them is low-calorie diet and we are sure most people are already familiar with this one because it is very simple and straightforward just from the name. In general this diet will restrict your calorie intake from 1200 to 1600 calories per day for male dieters and from 1000 to 1200 for the female dieters.
These numbers are below our usual daily intake because on average people can eat around 2000 or even more counting the snacks they have in between meals. Depending on the dieters, some people can even go lower than the recommended number of calories such as 800 per day and this type often accompanied by meal replacement shakes like those from IdealShape Vs Isagenix because solid, regular meals can easily fit this amount in only one serving especially foods high in carbs and fat or protein.
The main reason why people should try low-calorie diet is for weight loss because it will quickly reduce your weight in a short period of time. However, there is an interesting data from animal studies as well which was reviewed in Molecular Aspects of Medicine in June 2011 that shows the diet can promote longer lives, higher physical activity, lower risk of cancer, less age-related brain degradation problem, and improved reproductive performance.
About Optavia and Nutrisystem
Restricting calories or low-calorie diet is probably one of the most convenient methods to lose weight because we don't have to eat at a certain time or eating certain types of foods to lose weight like Paleo or Keto method and as long as the amount of calorie are fitting your daily recommendation, we should still lose weight at the end of the week. The hardest part is that we can't eat various dishes because they can easily exceed the calorie allowance for the day.
However, what if we tell you there are methods to stay in the low calorie diet without having to count every single calories in those meals because the meal or beverage are already designed to be low in calories from the start and this is what Optavia and Nutrisystem are offering. We are sure most dieters are familiar with these brands already because they are very popular and have been offering their diet products for quite some time but most important, they carry lots of good diet meals.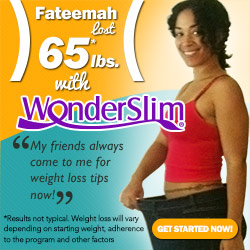 Both of them are offering diet products or in kits package that you can choose depending on the goal or type of life you are living everyday. Unlike other similar companies like Optifast, they are not offering medical supervision but Optavia does offer or let the user have access to their health coach in which job is to assist the dieters to the products and help with diet related struggles. Medifast is also an Optavia company or their subsidiary and this is the difference between both systems.
Nutrisystem, on the other hand is more similar to other diet products company WonderSlim because this one is only offering diet products which you can custom as needed in different levels to fit your daily calorie intake as well as budget. Overall, Optavia and Nutrisystem are equally convenient to let dieters find the perfect products for their daily meal replacements and provide an easy route for those with no time to prepare proper nutritious meal between their packed schedules because everything is covered by these brands.
Optavia and Nutrisystem Price
When starting a new diet or lifestyle, budget is among an important point to consider because chances we are going to stay in the journey for long and starting with Optavia, depending on your purpose, we have various plans with various prices here such as the basic Essential kit which is sold at $414.6 per set with containing 119 servings. The Optimal Health kit for maintaining healthy weight sold at $333 with 130 servings.
Nutrisystem have 3 plans in total with addition of mens specialized plan, diabetes plan, and vegetarian plan. The most expensive plan is currently sold at $307.68 per package and it has meals for 4 week. The most affordable option is currently at $226.92 per package consisting of meals, shakes, and even snacks but the package also have some other meals inside for the whole 4 week plan. Notice that they have women and men plan separately because men will require more calories so the price and amount of meals will be different as well.
Optavia and Nutrisystem Menu
The next point we want to talk about these diet products is their food and in this side both of them are very similar to each other because while in general usually we are only fed with shakes, both of Optavia and Nutrisystem are offering various solids to let you enjoy the meal better yet, the main system seems to be around shake especially if your main goal is to lose weight. The menu may vary however, between two brands.
For example there is meals like mashed potatoes and chocolate chip pancakes or cereal in Optavia basic plan while Nutrisystem is packing meals like meatballs in marinara sauce, oatmeal, and even cheese chicken in your chosen plan. If you are picking the higher plan, we can even enjoy more than 160 menu to choose from as well as frozen meals and snacks in the package.
Optavia and Nutrisystem Effectivity
Moving further, let's talk about the effectivity and while we understand that each person will experience different weight loss or even progress along their journey, we still think that it is necessary to get a rough idea on what we can achieve with these programs. Optavia said that on average, their clients are losing about 12 pounds in 12 weeks with their basic plan which is Weight 5&1 because their products are typically serving from 800 to 1000 calories per day mostly rich with protein and lots of fiber.
As for Nutrisystem, the claim is that we are going to lose up to 18 lbs. and 8-inches while on average people usually lose about 15.5 lbs. for men. Women can lose up to 13 lbs. or 11.6 lbs. of weigh on average based on one and two week study. This is consistent to the low-calorie diet in general because most people will lose weight as well when they are reducing the amount of calories they consume each day while still doing their usual daily activities.
Optavia and Nutrisystem Guarantee
Last but not least is the guarantee because this can ensure whether the products are really working or not and in this side both of Optavia and Nutrisystem are offering refund or money back guarantee. The former give you up to 30 days to return the products and they will give the full refund minus shipping. The latter offer the refund 100% of the products you are not happy with but this time is only up to 14 days so you have to hurry.
Optavia vs Nutrisystem
| Optavia | Nutrisystem |
| --- | --- |
| - Offer coach service | - Doesn't offer coach service |
| - Expensive | - Affordable |
| - Less weight loss claim | - Higher weight loss claim |
| - 30-days 100% refund | - 14-days 100% refund |
Optavia and Nutrisystem are a great option for anyone with less time to prepare their healthy, low-calorie meals everyday because both have lots to offer to replace all of your daily meals from breakfast, lunch, dinner, and even snacks. The difference is that Nutrisystem currently a more affordable option even at the basic plan, more weight loss in its claim based on their study, yet they only have the refund available up to 14 days.
Conclusion
All in all the decision is all yours because we may have different opinions but, for those in the first experience, we recommend Nutrisystem for its lower price thus, we can see whether this type of diet is working or not.