Everybody wants to have a healthy, ideal body shape. But busy lifestyle and the ease of acquiring junk food these days have made it quite difficult to achieve. Optavia vs Optifast are two popular diet programs that aim to help people lose weight and get healthy by using meal replacements. Which one is better?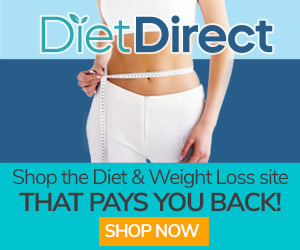 In this article, we will discuss with great detail about:
The concept behind each diet program
How Optavia and Optifast carry out their diet plans
The effectiveness and benefits of Optavia vs Optifast
Whether these diet programs have side effects or not
Which diet program that is generally more recommended for you
Optavia: Overview
The tagline of Optavia is "lifelong transformation, one healthy habit at a time". It wants to help you lose weight and achieve your desired body shape by making you adopt healthy daily habits. It also helps with weight management by giving you meal replacements and snacks that are nutritionally rich, as well as food recipes for preparing your own healthy meals. See also: Built Bar Vs Optavia Bar.
Like some other diet programs, Optavia also has its own coaches to track their clients' progress and provide advice. Many fellow Optavia dieters are members of the community where they can share their stories, progress, and motivation.
However, some people have noted that the Optavia diet plans mainly rely on pre-packaged and processed foods – not to mention that these foods can be quite expensive. Meanwhile, most health experts say that consuming real, whole foods is the most important aspect of effective weight management. Even so, this does not stop Optavia dieters from continuing their progress and giving positive testimonies.
As a note, Optavia actually has been around for quite a long time. While the "Optavia" name has only been used since 2016, the diet program was previously known as Take Shape For Life (TSFL) and was started in 1980. With such a long history, there is a good reason to believe that Optavia is indeed effective for weight loss.
Optavia: How It Works
Next, in order to compare Optavia vs Optifast objectively, we need to understand how these diet programs work. We will begin by taking a look at the Optavia diet program.
As indicated by the tagline, Optavia aims to deliver a life-long transformation to a healthier, more satisfying life by making the dieter adopt healthy habits gradually. It is supported by some products that are designed to quicken the weight loss progress safely and assistance from professional health coaches. There are "Fuelings", which are Optavia's meal replacements that provide controlled calories and nutrients.
There are several different diet plans available in Optavia. The general ones are:
Optimal Weight 5 & 1. It is based on the concept of a healthy eating habit. It consists of six small meals that are scheduled for the day.
Optimal Weight 4 & 2 & 1. It is designed for those who want a weight loss diet plan with interchangeable meals. It consists of four Fuelings, two green and lean meals, and one snack for the day.
Optimal Health 3 & 3. It is designed for people who want to maintain their weight and health. It consists of three Fuelings and three regular meals for the day.
In addition to these programs, Optavia also has several diet plans for people with special needs or conditions. For example, there are diet plans for teens and seniors. You can consult with a coach to determine whether you need a special diet plan or not.
Optavia's diet plans and products are usually sold by coaches in a multi-level marketing system. Any person can become a coach to buy from the company and sell to others. However, it is supposed for a coach to understand the diet plans and products that they sell. A coach earns money from personal sales as well as recruit sales.
Optavia: Effectiveness
Optavia aims to provide enough nutrients and calories that your body needs in a controlled way, so that you won't get excessive calories that may increase your body weight. The menu has been crafted to include balanced meals and Fuelings where necessary.
Some people need motivation and support in order to commit to their diet. Knowing this, Optavia provides support through coaches. They also implement a program called "Optavia 30", which intends to integrate daily habits into your life within thirty days. Throughout the duration, you can develop healthy habits, try food recipes, and constantly learn from a health coach.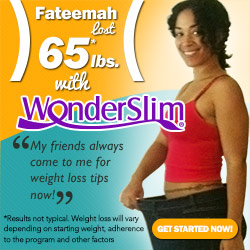 The results of Optavia vs Optifast vary from person to person. Many Optavia dieters do say that the diet plans are effective for weight loss, and they managed to shed some pounds from their body weight.
However, these results are not entirely consistent across the clients. One major factor behind the inconsistency is that people tend to have different levels of metabolism; some can lose weight more rapidly than others.
Optavia: Any Side Effect?
According to the company, Optavia does not have any side effect to be worried about aside from basic hunger. This is because, regardless of how the meal plan is set, the dieter will still feel hunger due to the reduced meal size and calorie intake.
Eventually, the stomach will shrink, and this will reduce the frequency and intensity of the hunger. The new meal plan will become the new norm for the stomach.
However, people on prescribed meds are advised to consult with their physicians before taking any diet plan. Also, people with any form of allergy or food intolerance should be careful when choosing Fuelings, snacks, and food recipes.
Optifast: Overview
Optifast was created by Nestle Health Sciences. It is a weight loss program targeted at people with a body mass index (BMI) of 30 or higher. In other words, this is a weight loss program for obese and overweight people. It can be taken by people of most ages, including teens who want comprehensive weight loss treatments.
Optifast covers many aspects, and it involves professional doctors and psychologists to aid in the weight loss journey. So, you will get tips from real experts. The weight management system is quite strict, and includes a liquid diet with special Optifast shakes.
Each diet plan typically lasts for four to six weeks, though it can be longer depending on your condition. It is quite short, making it easy for most people to follow. The idea behind Optifast is very low calorie diet (VLCD), which is suitable for people who want a rapid, almost immediate result.
Optifast: How It Works
One notable difference between Optavia vs Optifast is that, in Optifast, there is only one program which consists of three phases. However, this program can be adjusted to suit different ages and people undergoing specific weight loss treatments as perfectly as possible. A dieter in Optifast should consume mostly Optifast products throughout the main phase of the diet program.
The three phases in Optifast are:
Active Weight Loss
The dieter starts by visiting an Optifast clinic where the doctor can run tests and prepare a custom program. Then, the dieter will follow a full meal replacement diet with weekly monitoring and weekly group meeting.
Transition
In the second phase, the dieter will gradually start replacing meal replacements with regular foods. The dieter will also continue attending group meeting.
Maintenance
In the final phase, all Optifast products are eliminated. The focus is maintaining the result of the weight loss. The dieter will be required to exercise regularly and practice good eating habits with on-going support.
Optifast: Effectiveness
Many Optifast dieters have given this diet program glowing positive reviews. The key benefits that are often mentioned include weight loss, easy meal preparations, support from experts, and maintenance support.
Indeed, Optifast is one of the few comprehensive diet programs that actually include medical support and professional counseling in addition to meal management. Other diet programs often don't provide actual experts, or they simply replace meals without telling which foods that you actually need to eat.
Optifast aims not only to make you lose weight, but also to improve your overall wellness. This is especially evident in the final phase of the program, where you are made to adopt healthy exercise and eating habits, which is essential if you don't want to gain weight right after the program is finished.
Optifast: Any Side Effect?
While Optifast is more comprehensive and supportive than other diet programs, it should be noted that this VLCD program is quite intense. Some things that may occur when a person starts Optifast are nausea, irregular bowel movements, and upset stomach. These potential side effects are due to the change in your dietary habits.
However, as long as you continue checking in with your physician, dietitian, and psychologist, you should be able to avoid unnecessary risks and to stay on track. Also, note that different people will get different directions according to their conditions and goals. You should commit to the established guidelines to achieve the best results.
Optavia vs Optifast
| Optavia | Optifast |
| --- | --- |
| - Previously knowns as Take Shape For Life (TSFL) | - Designed by Nestle Health Sciences |
| - Any person can become a coach | - Involves professional doctors and psychologists |
| - Several diet plans to choose from | - Program is customized specifically for every person |
| - Relies on meal replacements | - Involves a liquid diet with special shakes |
| - Varying results from dieter to dieter | - Quick, noticeable results within four to six weeks |
Conclusion
In general, Optifast is the more recommended diet program. It is more comprehensive that it involves professional health practitioners to evaluate the dieters and track their progress. It is also able to deliver noticeable results more quickly.