Living healthy has many perks, especially in this day and age where everyone is very busy with daily schedule that overall health might be neglected. There have been many breakthroughs to help people to stay healthy and one of them is healthier meal.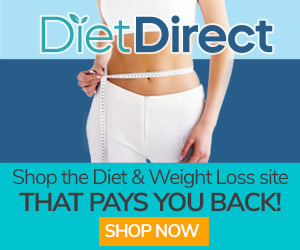 Optavia and Slimfast are meal-replacement weight loss plans and can be consumed at least twice per day. Both products offer shakes and bars and even soups to the menu. You might have already noticed that the two products are very different in how they are administered. Slimfast can be purchased at grocery stores and drugstores, you can check out the company's website for more information about the product, but there is no follow-up required. Optavia can only be purchased at clinics, doctor's offices or hospitals, and the staff stay involved throughout the process.
In this article, we'll dive deeper into both products and compare them to see which product is the better buy for you. But of course, the final decision is on you.
Optavia Review
Optavia is often called as the web-based version of Medifast, which is a very popular weight-loss program. Optavia has been around since the 80s and seems like there are no significant updates since then. To put it simply, Optavia is a low-calorie diet. You'll get many configurations for the program but no matter what you choose, all programs involved eating Optavia 'fueling' or pre-made meals that are shipped to your door, complete with one or two 'green' meals, each meal consists of three servings of green vegetables and 5-7oz protein. You may get one snack on some programs too.
The most popular program is 5 and 1 program, which is 5 fuelings and 1 Lean and Green meal. You won't find fresh fruit or dairy in the program. It's not a good program for vegetarians because of the limited choices on Optavia and the fuelings contain lanolin. Read also: Optavia vs Nutrisystem
It doesn't matter which program you choose, you'll be consuming at least three Optavia meals a day regardless. 6 small meals a day and every 2-3 hours. Many people have reported that even with 6 meals a day. They're still really hungry, even hungrier than before.
The fuelings are consisting of bars and shakes, entrees like chili and chicken flavored soup. It doesn't sound interesting at all and some people might find the meals just plain bad. The fuelings are really small, most of them weigh between 32 and 35 grams. Compare it to an apple which is usually 186 grams, it's really small. 5 and 1 program provides between 800-1000 calories per day.
Reviews from experts are not good either. Optavia cam out toward the bottom of all diets. Optavia's 5 and 1 program was measured in seven categories experts and they said that the program can help you lose weight without neglecting nutritional standards but that doesn't mean the program is good. Some experts said that Optavia's program is not healthy.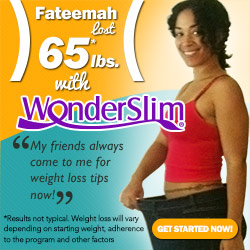 Slimfast Review
Slimfast diet program has been enjoying its popularity for decades now. Their program consists of meal replacement shakes and food products designed to help people to lose weight. The program itself is very simple, and easy to follow, in fact it's the reason why it got popular.
Slimfast Diet is a partial meal replacement plan that involves eating two meal replacements every day, complete with additional three snacks. There is a guide in the program to teach how to make one meal on your own, including information on how many calories it should contain.
The way it works is simple, by replacing your usual meals and snacks with low-calorie, pre-made choices, you can reduce your daily calorie intake significantly and resulting in weight loss. The meal replacements are rich in protein, which helps to reduce your appetite and calorie intake even further. Slimfast's program provides about 1200 calories per day for women and 1600 calories per day for men. They also claim that the program helps your metabolism burning and makes you feel full all day long. Slimfast recommends every consumer to exercise at least 30 minutes every day to help maintain weight loss.
Now, does it really work? There is no doubt that if you follow the program properly, you can lose weight. Lowering calorie intake is the most basic way of losing weight, some reviews said that the program lowers body-weight by an average of 8% in the long term. And let's not forget about the protein in the program.
There was a study provided 63 people with meal replacements twice a day and one low-calorie meal as well. After 6 months, participants lost an average of 7% of their body weight. People in Slimfast group lost an average of 10.6 pounds or 4.8 kg in 6 months.
But there are drawbacks. Slimfast may not be the best long-term solution. While the meal replacement products are sustainable, going back to your usual meals and eating habits can result in weight gain. Slimfast also recommends to continue replacing one meal per day with their products but this can be costly as shakes costing up to $4 each.
Overall, Slimfast can be an effective weight loss solution. Thanks to its high-protein and low-calorie content. It's also backed by a few studies that proved the program to be effective at promoting weight-loss. But it's not a permanent solution to weight loss, it's more like short term one and like other diet programs it can get really expensive.
Optavia vs Slimfast
| Optavia | Slimfast |
| --- | --- |
| - Expensive | - Affordable |
| - Less weight loss claim | - Higher weight loss claim |
| - 30-days 100% refund | - 14-days 100% refund |
| - Works with hot/cold water | - Work with room temperature/cold water |
Verdict
Both Slimfast and Optavia have been around for many years. Many people have reported losing their weights by following the programs. But we found way more negative reviews when it comes to Optavia with some reviews say that Optavia is a waste of money and unhealthy.
Slimfast is more affordable compared to Optavia with better meal replacements that are actually benefit your health and help you lose weight without starving you out. We'll have to declare Slimfast as the winner of this match up by quite a big margin.