South Beach Diet vs Jenny Craig
Dieting is probably not the best experience we can have in life but they are necessary to fix our habit and overall to reach a healthier life which will benefit you today and in the prolonged time. For those who prefer to diet conveniently, South Beach Diet Vs Jenny Craig will be two amazing plans to consider. They are simple, convenient, and easily accessible but also slightly different so before deciding, let's see what they can offer and which will fit your preference the most here.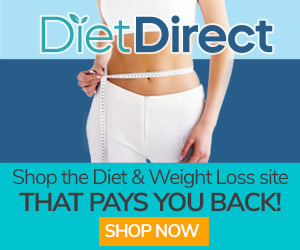 In this article, we are going to give you information about:
How to Lose Weight

What are South Beach Diet and Jenny Craig

What are the Plan and Price of South Beach Diet and Jenny Craig Programs

How are the Meals on South Beach Diet and Jenny Craig

Are South Beach Diet and Jenny Craig Effective

Do South Beach Diet and Jenny Craig offer Refund

South Beach Diet Vs Jenny Craig
Weight Loss
Dieting is not an unfamiliar word for many of us, chances are you have tried various diets in the past that show some significant result but also not last for a very long time. Fad diets are popular and they tend to give results very quickly as well with the cost of feeling hungry and deprived almost all the time. However, we are dieting to achieve better health, to keep the result forever, and hence the process shouldn't be instant or in a short term.
If you are willing to wait and be persistent, losing weight is not an impossible goal to achieve and those ideal body or weight will come as the result of the process. Here are some simple tips to lose weight without much fuss:
Eating Breakfast
Breakfast is often said as the start of the day and this is important because we should eat nutritional foods to energize our activities. It can be difficult for those who are not used to eating something in the morning but those who are fine with breakfast may want to start with whole-grain cereal combined with fruits and low-fat dairy so then we can perform great during the day but stay full until lunch.
Stop Eating at Night
We admit that snacking and eating at night is amazing, it is a difficult habit to shake off but, do you realize how many calories we have consumed while sitting in front of the TV or using smartphone while munching? It may seem to not as much but, since our activities tend to be very low at night, there is no way to burn them effectively which is why it is always best to brush your teeth after dinner and close the kitchen so we can only drink water after.
Avoid High Calorie Liquid
While snacks like biscuits, chips, and candies or cake are very visible and call your awareness about how much they will add up into your daily calorie intake, it is easy to ignore the liquid. Many of us prefer or even love sweet beverages but the fact that they have high calories and will not satisfy your liking for solid food can be a threat to your weight loss goal. Water is the best liquid during diet and if possible also avoid or reduce the intake of alcohol like wine or beers.
Add More Produce
When dieting, our food choice is important and it is always easy to go for high calorie and high fat ingredients as they are often very appetizing but, not only we have to control the portion but also try to swipe high calorie ingredients or meals with more produce. They will put fibers in your diet but are also fulfilling and fairly low in calories even in a higher amount especially for greens and leafy veggies.
About South Beach Diet and Jenny Craig
All of these tips are simple and fairly easy to follow without having to change your lifestyle 180 degrees at a time. The weight loss process itself can be slower than strict or fad diets but it is manageable for a long time and sustainable while also benefits your health as it means we also improve the lifestyle. However, unfortunately not all of us are capable of doing so due to various circumstances especially for those with hectic schedules or not used to prepare and cook at home.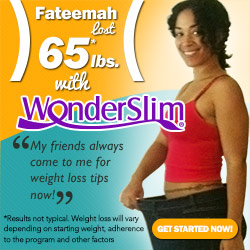 If this sounds like what you are troubling with, it is probably better to try another type of diet that will cut the preparing and selection process which is usually in the form of subscription. Meal subscription is not an unfamiliar choice among dieters because they cut the complicated part of dieting especially on the food selection and process that not all of us are willing or have the time to put an effort into. Nowadays, there are plenty of options you can pick depending on which seems more effective.
Two of them are South Beach Diet and Jenny Craig which we are sure many dieters are already familiar with. The former may be more well-known as the diet based on the book by Arthur Agaston but, the diet subscription is even more simple and convenient yet still conforms to the main idea of low-carb diet. On the other hand the latter is focusing on how to build a good relationship with your foods because it is seen as the fundamental cause to control our consumption.
Jenny Craig diet also emphasizes the connection between humans in order to help people lose weight hence they also provide coaching support to give both encouragement and education to their dieters. While their basic sounds different, in general South Beach Diet and Jenny Craig are similar to many subscription based out there where your meal will be delivered into your house and these meals are crafted to meet your dietary needs but also support weight loss thus, reducing our effort in the process.
South Beach Diet and Jenny Craig Plan and Price
Being able to decide how much we can spend during the diet process can be convenient as these programs have various levels of plans to match both our budget and needs. Starting with the South Beach Diet, this program has three plans with one-week reboot kit if your goal is less than 10 lbs. The cheaper plan starts at $267.68 up to $359.99 for the Platinum plan for men; women and men plan have different prices as the latter require more calories and there will be more foods in the package.
Jenny Craig diet has a physical store or center to sign-up with the program or we can also join them through the website for convenience. The fee typically less than $100 for signing up with a monthly membership fee around $20 per month. The plan itself is available in three different levels with the cheapest starting at $90.93 per week or $363.72 per 4-week and $148.82 per week or $592.28 per 4-week. Read also: South Beach Diet Vs Nutrisystem.
South Beach Diet and Jenny Craig Meals
Moving further, another important point to consider when choosing a meal subscription is the meal itself but note that these services will offer packed meals in which some are also processed as well to be both convenient and have a longer shelf life. Depending on which plan you pick, the amount of food will vary as well for example the meal in Jenny Craig diet will only consist of breakfast and lunches in its cheapest plan while the most expensive have both dinner and snacks.
On the other hand, even in its most affordable plan, South Beach Diet is already packing breakfast, lunches, and dinners that you can automatically order or manually choose per menu. The menu varies widely but all of them are either shelf-stable or frozen so we can cook at home but more conveniently and among the meals, we do prefer their frozen variants as it gives a sense of home-made meals rather than packed meals which seems more like instant foods in general.
What's different is since Jenny Craig also offers consultant support, you will gradually be guided to move from their prepared meals to cook your own meals at home. Your consultant will give you portion sizing and real-world strategies to lose weight and maintain it.
South Beach Diet and Jenny Craig Efficacy 
If you are familiar with diet meals, South Beach Diet and Jenny Craig programs with their meals will give similar benefits. In general, their daily controlled portion and calories are about 1200-1500 for SBD while Jenny Craig can range from 1200-2300 depending on your gender and plan taken. With this much reduction in meal and calorie intake, weight loss is an obtainable result which is why 1-2 pounds per week are usually very possible especially if you are very active or also exercising.
South Beach Diet and Jenny Craig Warranty
The last point we want to talk about is their warranty because not all products will work for everyone. However, it is unfortunate that both of them are currently not offering the money back warranty for their products so if you are not satisfied with their performance or feel like their products don't suit your lifestyle, we can't receive a refund. But, we can still cancel the plan in case their meals don't fit your taste or if the plan doesn't seem to work for you.
South Beach Diet vs Jenny Craig
All diet methods if done properly will also give a good result including a meal plan like South Beach Diet and Jenny Craig. What shines the most in these programs is that we don't have to think about what to eat and craft the diet meals in order to lose weight since all the complicated parts are taken care of. What's different is that Jenny Craig is more expensive with the addition of coaching and this can be more ideal for dieters who are going to need accompaniment or guide during the process.
| South Beach Diet | Jenny Craig |
| --- | --- |
| - Affordable | - Expensive |
| - Standalone program | - Offer Coaching |
| - Inspired by keto | - Small portion, low-calorie |
| - Plan starting from 4-week | - Plan starting from 1-week |
Conclusion
You can pick any of these diet methods for not all of us will have the same preference but, if you will request for some guidance and need their support service, we highly recommend to try Jenny Craig diet program.