South Beach Diet vs Nutrisystem
Losing weight is not as easy as gaining them and often we have to face failures during the process which is why you can find lots of supplements and meal kits in effort to help people shed those extra pounds. For busy people who can't prepare their own meals, South Beach Diet Vs Nutrisystem will be two ideal programs to consider. They offer the meals but before deciding the option, go check what they can provide and which seems to fit your preference better here.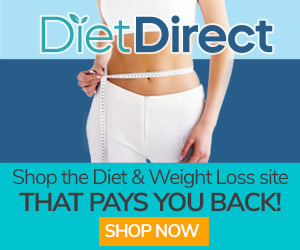 In this article, we are going to give you information about:
What is Diet Meal Program

What are South Beach Diet and Nutrisystem

What are the Plan and Price of South Beach Diet and Nutrisystem

How are the Meals in South Beach Diet and Nutrisystem

Are South Beach Diet and Nutrisystem Effective

Do South Beach Diet and Nutrisystem have Warranty

South Beach Diet Vs Nutrisystem
Diet Meal Programs
Dieting is difficult, everyone that has been doing it for a certain time can testify how they struggle to keep the diet to stay on track. We personally have tried various diets including crash diets that did work very fast but then again, something that is achieved in a short time will also be prone to not long lasting as well. If you ask a physician or dietician, they will mostly recommend fixing your diet first to be able to lose weight and indeed, this is the most effective and sustainable plan available.
In most cases, our weight gain is caused by overeating or just overall bad habit at consuming unhealthy foods that are not only nutritionally poor but also high in calories combined with the lack of physical activities. This is why overweight people or we who are currently struggling with excessive body fats are also required to change the consumption and food options as well as maintaining the portion. Adding exercise is always great not only to help burn the excess calories and transform those fat into energies but also to keep your body fit.
To help the process, many of us are also seeking help from weight loss drug, supplement, or diet programs like meal plans. The most convenient and cheap is probably adding some supplementation or drug to help the dieting progress such as with alli Vs Garcinia Cambogia which are often used in such applications. If you are not fond of consuming drugs or supplements, a meal plan will be the most convenient because you can reap the benefit without having to manually put the effort in designing the meals.
Diet meal plans or programs are very popular in modern cities because they cut the process of guessing what we need to eat to sustain weight loss and shopping for all the ingredients as well as the time needed to prepare them. This is why it is very often used in modern cities where the majority of people are busy working or just don't have the time to do all the manual work. With the meal plans, we can eat delicious meals, everyday, but still losing weight.
What you may want to know is while they are pretty effective when done properly, means we don't consume any other food or beverage with calories during the dieting period, these meals are mostly packed foods. To be able to sustain the shelf life they are highly processed foods which is in some sense not the healthiest option to go for. In addition, they can be quite costly as you will need to consume it in certain periods of time, making them difficult to sustain.
About South Beach Diet and Nutrisystem
Nowadays, you can find tons of diet meal plans or programs out there that will deliver the foods into your home and we can subscribe to their plan for an amount of time based on their levels. Choosing the one that seems to fit your needs can be confusing however, as they are promising the same thing which is weight loss but depending on the provider, they may have some unique approach for the meals as well.
Among those many diet meal providers, South Beach Diet and Nutrisystem are two among the most popular brands that will help you in the journey thanks to their well-crafted meals which are nutritionally balanced but also assisting in weight loss. In general these services are pretty much similar to each other and their method is providing meal replacement or meals to be consumed everyday thus, we don't need to cook and do meal preparation at home which can be confusing and time consuming.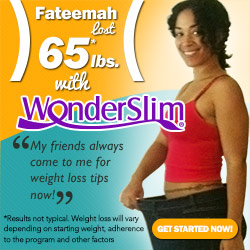 However, it seems that both programs are quite different at the core and starting with South Beach Diet, the term itself is widely used to mention a modified low-carbohydrate diet and inspired by the glamorous area of Miami. Of course the original diet itself can be done without subscribing into this company's product as you can follow it based on the popular book created by the creator of the diet Arthur Agaston. His book inspired the program and in a glance it is very similar to ketogenic diet.
As for the Nutrisystem program, this service meals are designed following balance nutrition because everything needs to be balanced and balance meals are also proven to be very effective for weight loss when the portion is maintained. Their meal promises to contain the right mix of nutrients, with plenty of healthy, lean protein, as well as high in fiber to help dieters to stay full. Usually you will have more than 3 meals a day with common diet meal programs like these two.
South Beach Diet and Nutrisystem Plan and Price
For meal plans, the first thing you may want to know is the plan and price itself because they are used to replace all of our meals and this can get very costly as well. For the South Beach Diet, there are 4 plans in total with one Reboot plan for those who will only need to shed less than 10 lbs. The rest are Silver, Gold, and Platinum which are all available for 4-week subscription. The cheaper Silver is currently offered at $267.68 while the most expensive plan is sold at $332.30.
On the other hand Nutrisystem also has 3 regular plans for healthy dieters with Basic, Uniquely Yours, and Uniquely Yours Ultimate. The cheapest is currently offered starting at $239.99 and the most expensive plan will cost at $349.99. Note that both of their programs are divided between men and women with the male version having more foods and overall higher calorie to sustain their body as opposed to women with lower total calories.
South Beach Diet and Nutrisystem Meal
When done manually without using a meal prep from any service, South Beach Diet will have several phases to follow but this company seems to not conform to the traditional steps. Both South Beach Diet and Nutrisystem will pack their foods which you can prepare in a short time since many of them are frozen or packed which reduce the overall time preparing and cooking them. Their menu varies widely and most are common dishes that taste delicious such as chicken and cheese.
With South Beach Diet you will also receive DIY meals with fresh grocery to cook at home so we can give an extra variant to the menu. In both of these programs, even with the basic plan you can choose the meal manually to pick what you will prefer better during the diet period. What's different is that Nutrisystem will also pack your meal subscription box with snacks so in general we will be eating something for almost every 2-3 hours. 
South Beach Diet and Nutrisystem Efficacy 
As for the efficacy, there are lots of success stories from both the South Beach Diet and Nutrisystem because if followed diligently, their meals and food selection will reduce our overall food intake and they are designed to be lower in calorie as well. SBD claimed that their keto-friendly meals are going to help you lose an average weight of 5.8 lbs. in the first 7 days while in 4 week, we can expect to lose 1-2 lbs per week. without the need to do all meal prep at home.
On the other hand, Nutrisystem with its convenience also claims to be able to help you lose weight in average of 15.4 lbs. in the first two months as well as reducing your size at around 9.8-inch. 
South Beach Diet and Nutrisystem Guarantee
The last point we want to mention here is their guarantee because chances are there will be some of us who are not satisfied with these meal plans and starting with Nutrisystem, this company will give a full refund less shipping during 14 days of its purchase but only available for first order. As for SBD, unfortunately there is no return policy for this service and once the product has been shipped, you can't cancel it or refund it in case they are not satisfying.
South Beach Diet vs Nutrisystem
Both diet meal programs are effective when done properly but it means you will also need to restrict the consumption of any meals outside what have been shipped. For the budget, Nutrisystem is cheaper and comes with more products as it adds snacks. It also focuses on balanced nutrition with low calorie meals as opposed to low-carbs SBD as it is following the idea of ketogenic diet. In addition, SBD doesn't offer a refund in case you are not satisfied with their products.
| South Beach Diet | Nutrisystem |
| --- | --- |
| - Based on keto diet (low-carb)  | - Based on balanced nutrition |
| - More expensive | - Cheaper |
| - Includes diabetes plan | - Include diabetes and vegetarian plan |
| - Breakfast, lunch, dinner | - Breakfast, lunch, dinner, snack |
| - No refund | - 14-days, first order full refund |
Conclusion
You can pick any of these diet meal programs because when done and followed properly they will help you lose weight but, the efficacy varies among dieters depending on your level of activities as well. We personally like Nutrisystem as it is cheaper and at least they are willing to refund the products in case it doesn't fit your preference.