Weight Watchers has been around for quite some time, whereas Noom is a newcomer. If you are confused between Weight Watchers vs Noom, you have come to the right place. The following article will show you how these two diet programs compare to each other, so that you can determine the best solution for your weight loss goal.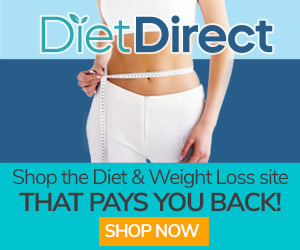 Continue reading to learn further about:
How Weight Watchers and Noom work
The available plans on each diet program
Which diet program that is generally easier to use and follow
Which one that is better in tracking calorie intake and coaching
The user support on Weight Watchers vs Noom
Which diet program that is generally better for you
Weight Watchers: Overview
Weight Watchers has been in the field for years. The diet program gives points to certain meals, and sets a limit to how many points that you may spend in a day based on your weight, height, and weight loss goals. So, this is simpler than counting calories.
In order to track your points, you can search your meals in the mobile app or scan bar codes. The tracking is performed automatically by the mobile app, which is much easier than tracking manually. You will need to track your snacks, breakfast, lunch, and dinner every day. Your daily limit will reset each morning, and you will also get some extra weekly points so that you won't feel too restricted.
Weight Watchers now features an activity and exercise log which can sync with Fitbit. It can also give you suggestions for food recipes and WW-friendly restaurants. Read also: Optavia vs HMR.
There are three different plans on Weight Watchers: Blue (a traditional Weight Watchers plan with a particular daily point limit, with fruits, veggies, and lean proteins as zero-point foods), Green (higher daily point limit but fewer zero-point options), and Purple (lower daily point limit but more zero-point options from whole-grain foods). It should be noted that, although Weight Watchers have zero-point foods, this doesn't mean that these foods contain zero calories.
One of the best things that people like about Weight Watchers is that it does not feel like a diet. It is almost like a game where you plan how you spend your points. It is sustainable and easy to follow.
The subscription cost for Weight Watchers is $17 per month. However, you can opt for the App Plus Workshops, which costs $38 per month, for support from other members and experts, or the App Plus Personal Coaching, which costs $51 per month, for coaching from WW-certified coaches online or in-studio. You can try the first month of the subscription for free.
Noom: Overview
Noom has touted itself as the smarter way of weight loss, not necessarily categorizing as a diet. It focuses on the two things that can make or break your fitness goals, which are consistency and accountability. After signing up, you will get a coach who will contact you regularly to check your progress.
You can customize via the mobile app on when the coach may contact you. As an example, you can set it so that if you don't open your mobile app in a day, the mobile app will send a message to your coach to check on you. The coaches are most likely real individuals and not some automated bots, as they often write specific messages based on what you have written previously.
One similarity between Weight Watchers vs Noom is that they will track your foods in terms of breakfast, lunch, dinner, and snacks. However, on Noom, you can also enter the time when you usually have breakfast, and the mobile app will calculate the best times for your lunch, dinner, and snacks in order to make your fullness and metabolism more efficient. You can set notifications to remind you throughout the day of these times.
Noom will also give some daily quests that require you to read articles or answer quizzes. You can save articles and food recipes for future reference.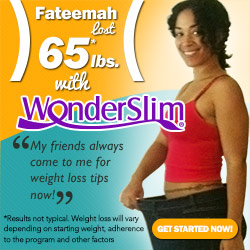 The foods in Noom are categorized into red for processed foods, yellow for meats and dairy products, and green for fruits and veggies. Noom counts calories, and you will be given a daily calorie limit.
Unlike Weight Watchers, Noom does not have many plan options. The subscription cost is $45 per month. This is indeed more expensive than Weight Watchers's basic option, but slightly more affordable than Weight Watchers's premium option. From this cost, you get the complete features and functions already.
Ease of Use
The first thing that we can compare on Weight Watchers vs Noom is the ease of use. Weight loss is not an easy task. Keeping track of your calories should not be done on a pen and paper. So, you want a diet program that actually eases the process instead of the other way around.
Weight Watchers is better in this regard because the points are easier to track than calories. You don't need to determine how many calories that your food contains by yourself. You can also search for foods or enter bar codes. After entering the food and how much that you eat, the mobile app will assign the points automatically.
Noom also allows you to search foods so you don't need to count the calories by yourself. It is easy to find foods, and the mobile app can also return meals that you have eaten previously. In addition, it also has a bar code scanner similar to that of Weight Watchers. However, the app counts calories instead of points, and this is less intuitive to use.
Calorie Tracking
The key to weight loss is controlling how many calories that go in and go out. This concept is easy to understand. Yet, actually counting and keeping track of the calories can be tricky and challenging.
Weight Watchers users have given positive reviews for the point system because it is easier to work with. In addition, the program actually provides some weekly extra points, which can be very convenient for taking your favorite meal after a long day at work. This means you don't need to give up your favorite meal; you just need to be mindful of the portion.
Noom also does calorie tracking properly as it is backed by a huge food database. It can show different foods and ingredients along with their calories. Since every meal and snack has been covered, you will be able to log everything that you consume accurately. Unfortunately, the calorie limit is very strict, and this can make the program more difficult to follow.
Coaching
Both Weight Watchers vs Noom will allow you to connect with a personal coach. However, on Weight Watchers, you need to pay more to get a personal coach, whereas Noom includes the feature right from the start.
The original Weight Watchers was based on meeting up coaches and the community, but now the mobile app has made it possible to connect with the coach online. You can also find a local coach for in-studio meeting if one is available in your area. The only issue is that the coaches on Weight Watchers sometimes don't respond quickly.
On the other hand, one of the main aspects of Noom is the input from the coach. The users say that the coaches do get in contact regularly. Sometimes, the replies may seem to be too general, but it is quite often that the coaches get into the specifics of your progress. The coaches also provide motivation, which is also important for reaching a weight loss goal.
Service and Support
Last but not least, let us compare their service and support. People often want to try something first before committing to a full payment. This is also a notable difference between Weight Watchers and Noom.
Weight Watchers is great because it allows you to subscribe for free on the first month. In this period, you can try and see whether the diet program suits you or not. If you don't like it, you can cancel at any time within the first month without getting charged.
Weight Watchers also has the advantage of a larger, more mature community. There are many official and unofficial forums and social media groups where you can share your progress and get motivation from other users.
Noom, on the other hand, currently has an offer where you can try the first two weeks of the program for only one dollar. If you don't like it, you can cancel at any time within the two weeks without having to pay the full bill. This already gives you access to the coach.
Although the Noom community is not as large, the customer support is great. They can answer questions within 24 hours. They also have a Facebook group where you can reach other users and experts.
Weight Watchers vs Noom
| Weight Watchers | Noom |
| --- | --- |
| - Based on a point system | - Based on calorie counting |
| - The coaches sometimes don't reply quickly | - Responsive coaches |
| - Larger community | - Smaller community - Wheat dextrin |
| - Several subscription options, the basic one is much cheaper | - More expensive than Weight Watchers's basic subscription |
| - Free one-month trial | - Try the first two weeks for only $1 |
Conclusion
Both are very good diet programs with their own distinctive benefits. However, in general, Weight Watchers is better because it is easier to use and it has a larger community. It also provides a free one-month trial.