WonderSlim Bars vs Medifast
Dieting is probably one of the biggest life challenges because it required a strong willpower and dedication as well as consistency or even money to reach certain health or fitness goal, especially for those who love snacking. If you are experiencing the same problem, worry not because we have WonderSlim Bars Vs Medifast Bars to help satisfy our sweet tooth but still controllable in terms of calories intake. Before shopping, see which bar will fit your preference or taste the most below.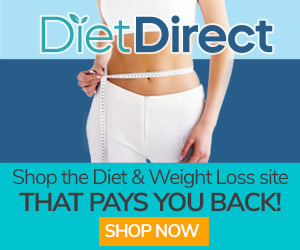 In this article, we are going to give you information about:
Is Snacking Good for Weight Loss
What are WonderSlim Bars and Medifast Bars
How are the Available Plans in WonderSlim and Medifast
What Variants Available with WonderSlim Bars and Medifast Bars
How are the Nutrition Facts of WonderSlim Bars and Medifast Bars
WonderSlim Bars Vs Medifast Bars
The Good and Bad of Snacking
Controlling body weight is a huge challenge especially if you are the type who loves food and this can be an issue if we don't find the solution quickly before it becomes a more serious problem. Besides overeating from our daily meals whether it is breakfast, lunch or dinner, snacking is also or probably one of the worst culprits that put our scale in danger. Snacking itself is sometimes seen as a good habit but we personally not sure whether to call it a good decision.
Snacking is simply defined by drinking or eating between meals regardless the food choice which in most cases are not healthy and this is mainly motivated by hunger while other factors like location, social environment, and time of the day as well as food availability will also play an important role in causing your snacking habits. What's worrying is we often snack when there seems to be delicious food around despite not being hungry or in other words, temptation.
The most common reasoning answered by people who often snacks besides for temptation or hunger is because it is said to be a metabolism booster which seems to be not completely true. There is indeed suggestion that eating every few hours in small portion will boost metabolism yet, there is no scientific evidence supporting this claim because research indicates meal frequency doesn't have a significant effect on how many calories we burn. A study with people consuming an equal calorie but divided into 7 and 2 show no difference in calories burned.
The question is whether we should snack or stop this habit and the answer seems to be varying and not yet universally agreed upon. One review reported that while snacking will give you an instant satisfying effect as well as suppressing the hunger, the amount of calories are not compensated for at the next meal and in short, the amount of calories we have for the day will be increased. For example eating 200 calorie snacks after breakfast will only reduce about 100 calorie when lunch time comes.
However, there is another interesting study that prove snacking have a neutral effect as well and it is done with lean men who are told to eat either 3 high-protein, high-fat, or high-carb snacks for 6 days. The result shows the hunger level and total calorie intake didn't change compared to the regular days with no snack. This mixed results are confusing for most people, but it has a high possibility to be affected by the person themselves and time of the day.
About WonderSlim Bars and Medifast Bars
If you are worrying about weight gain or currently find it hard to maintain a new level of weight, it is better to pay attention to what we have been consuming in the day because calories can go up very quickly especially if we don't do much physical work. Still, it seems there are few studies suggest that snacking or eating protein-rich, high-fiber snacks can help people to lose weight. This means we have to choose the snacks carefully and it is better to go with those crafted for weight management.
Dieting is definitely a challenging process to tackle and as the amount of people struggling to lose weight are getting higher, there are lots of manufacturers or companies offering their products whether it is in the form for service or items to help people reach their weight or fitness goals such as WonderSlim and Medifast. Both of them are a popular brands that offers diet products and very well-known among dieters because they have lots of delicious shakes or solids but with low calories.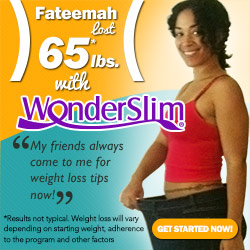 You can check their plan on our WonderSlim Vs Medifast but today, we are going to focus on their snack bar only. In general, both of them are very similar to each other in terms of diet products but are also slightly different because the latter is related to Optavia and also providing coaching services for those who need assistance in their weight loss journey. They have various products designed to fulfill your daily nutrition intake but without being made from high calorie ingredients.
The reason why people love WonderSlim bars and Medifast bars is because they are ideally made to be readily enjoyed conveniently anywhere and anytime preferably between meals when dieters find the hunger resurfacing but also for the tasty flavors and wide variants available. Since they are diet products, you can hope to see fiber and protein being the prominent label but compared to just any snacks, they do have fewer calories, more satisfying as well as rich in nutrients to complete your daily intake.
WonderSlim and Medifast Plans
Both of these companies are offering various diet plans for their customers with different price range depending on which plan you want to try but in basic level or the cheapest option, they usually offer meal replacement in the form of shakes to be taken daily and few snack bars to consume in between. Higher plan usually consist of more meals per day and it may include soup mix as well as another option for your shake replacements in case it makes you bored.
Wonderslim and Medifast equally offer bars which are divided into two types; the snack bar and the meal replacement bar such as zesty lemon and chewy bar in our sample picture above. While they seem different, in fact there is no prominent difference in terms of nutrition level because no matter which bar you pick, their protein or calories will usually ends up the same with the snack bar. Price wise, Medifast bars are more expensive despite coming in the same portion size.
WonderSlim Bars and Medifast Bars Variants
There are lots of options when you are checking Wonderslim bars and Medifast bars catalogue because they offer various flavors which is great because then we don't have to worry about getting tired of the same tasting snacks. For example, everybody loves chocolate and we do have variants like Chocolate Nutty Almond, Rich Chocolate Caramel, or even the wonderful Dark Chocolate Marshmallow. For those who prefer other flavors may try variants like Salted Toffee Pretzel, Vanilla, Crispy Cinnamon or Creamy Peanut Butter from WonderSlim.
Similarly, Medifast is also offering a wide range of flavors or variants in their catalogue such as Cookie Dough Chewy Bar, Oatmeal Raisin Crunch Bar, Chocolate Crunch Bar, or the deliciously soft Peanut Butter Chocolate Chip. If chocolate is not your favorite, we still have Strawberry Crunch Bar, Fruit & Nut Crunch Bar, or Lemon Meringue Crunch Bar. All of them are tasty and very similar to regular snack bars but we may have different preference when it comes to which actually taste better.
WonderSlim Bars and Medifast Bars Nutrition Facts
Besides taste, another important point you may want to consider when shopping for a snack bar for either snacking or replacing some of your meals is the nutrition level because while they need to be tasty, the initial goal is to provide the required nutrition for your body without exceeding the calorie intake and in this side, the amount of each flavors may vary yet mostly calorie and protein level are designed to be the same for dieters to choose freely among the variants available.
For example the Zesty Lemon gourmet bar in our sample picture above which is made mostly with soy protein nuggets, corn syrup, and soy protein blend will only give you 150 calories while also offering 10 grams of protein, and 2 grams of fiber in each bar or serving as well as a total of 19 grams of carbs. The Cookie Dough bar from Medifast is made with polydextrose, whey protein isolate, and glycerin will give you 110 calories per bar with 11 grams of protein, 5 grams of fiber and 15 grams of carbs.
WonderSlim Bars vs Medifast
| WonderSlim bars | Medifast bars |
| --- | --- |
| - More affordable | - Pricy |
| - Have wider flavor options | - Less flavor options |
| - Higher calories | - Higher protein |
| - Higher carbs | - Higher fiber |
As a great option to replace your unhealthy snacking, WonderSlim bars and Medifast bars are offering a tasty treat without making you worried about exceeding the daily calorie intake. Both of them are equally tasty and available in many different flavors or variant but in comparison WonderSlim does have more flavors in the catalogue as well as cheaper than the similar bars from Medifast. As for the calorie, Medifast is fairly lower than WonderSlim thus, we may be able to consume more and better, it also has lower carbs and higher fiber.
Conclusion
All in all you can pick any snack bar to satisfy the sweet tooth or hunger in between meals or as a meal replacement when the shake becomes boring. In comparison we do like Medifast bar better because while they don't have many options, their calorie level and protein as well as carbs and fiber are better than WonderSlim.