30% of the global population suffers from obesity. Keeping healthy and reducing excess weight is what today's society are trying to do every day. Researchers have recommended multiple remedies to help obesity including physical workouts, medication and surgery.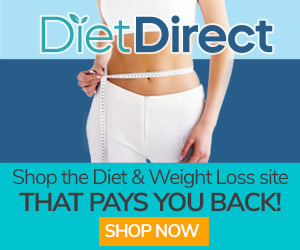 However the most important is the dietary intake, some of the remedies are unnecessary if people have the right eating patterns. In this article we are going to view two dietary programs that can help you eat healthily. The products are Wonderslim and Optavia, let us see what the company is offering through the products.
Wonderslim
The Wonderslim diet program begin in 2001 with the aim to provide the most delicious, high-protein, low-calorie for people to successfully manage their weight. The Wonderslim products are advanced nutritional that are specially formulated to help lose weight and receive essential nutrition at the same time.
They maintain high standards and ensure that their products taste well and are effective. They have experts to help come up with the best combination products for the customers. See also: Wonderslim vs Medifast.
WonderSlim makes the following claims for their products:
Satisfaction Guarantee on all purchases of their products
Nutritious meal that are delicious
Meal plans easy to follow for both Women and Men
WonderSlim Diet Plan users may able to lose weight without strenuous physical exercises.
The WonderSlim meal plan users have many diet options to choose from
The users are not restricted to WonderSlim products only
All the WonderSlim Products are effective and add nutritional value to the user's diet
The WonderSlim diet is effective and the ingredients for them are extracted from natural ingredients.
Main ingredients for WonderSlim are as followed:
Calcium Caseinate (From Milk)
Fructose
Resistant Maltodextrin (Dietry Fiber)
Natural and Artificial Flavors
Corn Syrup Solids
Sunflower Oil
Magnesium Phospate
Potassium Bicarbonate
Guar Gum
Modefied Cornstrach
Salt
Soy Lecithin
Sucralose
Vitamin C
Carrageenan
Folic Acid
Wonderslim main aim of the diet plan is to reduce the meal portions and to decrease the calorie intake. However the results may differ from person to person depends mainly on the individual itself. The weight loos tends to have a result over time, it is achieved via the meal replacements and other food supplement.
It is possible to customize the WonderSlim diet kit to suit your specific requirements, since there are several WonderSlim products in stores that have proven results for real people trying to lose weight.
There are several different products like WonderSlim shakes, WonderSlim bars, etc. Here is a list of popular WonderSlim Products:
WonderSlim Meal Nutrition Bar Rich Chocolate Caramel or Chocolate Nutty Almond
WonderSlim Meal Nutrition Crispy Fudge & Graham
Fluffy Pancke Mix
Protein Cereal Berries & Chocolate Crunch
Apple & Cinnamon Oatmeal
Protein Cereal Cinnamon Crunch
Meal Replacement Pudding/Shake Chocolate, Strawberry Cream or CocoMint Cream.
There are 3 basic Weight Loss Plans that Wonderslim offers, as the following: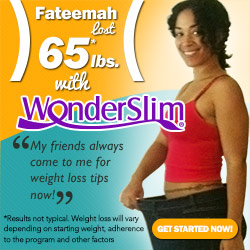 The Wonderslim Basic Plan that includes 4 portion meals per day
The Wonderslim Core Plan that consists of 5 WonderSlim meals a day
The WonderSlim Premium Plan with 7 WonderSlim meals a day. It also includes WonderSlim dessert options.
In addition to the meal replacements, dieters will receive multi-vitamins, EFA Softgels, shopping list, food diary and a blender bottle.
There are no WonderSlim product warnings at the moment, since there no mention of negative side effects for WonderSlim meal plan or WonderSlim weight loss programs and the general consensus among dieter is wonderful. There is a large WonderSlim community online that you can connect with so you can share thoughts, post updates and join conversation with others.
Optavia
Optavia is the new brand for the Take Shape for Life (TSFL) meal-replacement programs starting in 2016. Take Shape for Life began as a product of Medifast, Inc in 1980.
Optavia is a weight support program helping with weight management by providing nutritionally-rich foods and support. The diet programs are involved and the company claims to include profession assistance from Optavia coaches, recipes to prepare healthy meals, fueling and daily motivation from the community.
Optavia claims the diet plans and programs are established to provide a "lifelong transformation." Based on the company's claims, this "lifelong transformation" will be implemented using "One Healthy Habit at a Time," which means new habits are adopted gradually.
Since Optavia deals with diet programs, products are provided as complex weight management plans:
Optimal Weight 5 & 1 Plan
Optimal Weight 4 & 2 & 1 Plan
Optimal Health 3 & 3 Plan
Beside the programs, there are also several diet plans that Optavia has developed for those who have special needs. There are also several diet plans for different ages, such as programs for seniors and teens.
Meals included in Optavia's approved list are smoothies, shakes, soups, drinks, crunchers, brownies and bars. The food should provide sufficient calories and nutrients to feel satiated and lose weight at the same time. Each program is included with Optavia Fuelings kit. Each Fueling kit holds an extensive range of products.
For example if you choose to order the Favorites Kit, you will get Dark Chocolate Coconut Curry Bar, Wild Blueberry Almond Hot Cereal, Chia Bliss Smoothie, Buttermilk Cheddar Herb Biscuit or Chocolate Cherry Ganache Bar. There is a range of Optavia bars included in each package of Fuelings
Foods of the Optavia tend to contain some of the same ingredients such as:
Fiber
Monk Fruit
Inulin
Whey Protein
Pea Protein
There are no Optavia side effects to be concerned with outside of basic hunger. Since dieters are reducing calorie intake and meal size they will likely feel hunger. People who are using prescription medications should talk to their physician and only after that should they use supplements. For those who have various allergies of food intolerances they must be careful when choosing their Fuelings.
Wonderslim vs Optavia
| Wonderslim | Optavia |
| --- | --- |
| Wonderslim | Optavia |
| - More affordable | - Expensive |
| - Less meals and snacks per day | - More meals and snacks per day |
| - Lack of Customer Support | - Good Customer Support |
| - Does not offer frozen veggies and lean protein | - Offers frozen veggies and lean protein |
| - Doesn't win in terms of taste | - Taste better |
Conclusion
WonderSlim has the ease of ready to eat meals, realistic results and the benefit of a low-calorie diet. While Optavia offers a wide assortment of food choices, daily coaching and inspiration from experts to help you stay on track. Both of these dietary programs may be a shock to first timer since maybe the taste of the food and the texture are not up to their liking.
Overall with a range of variety and plans that both of the products offers it comes very close on which one you should choose. Despite only depending on a wide online community that gives testimonials for WonderSlim, the Optavia is a winner for this dietary plan since it has expert and coaches that can help you through your diet plan.