Diet is probably one of the most difficult or challenging in your life because it is about changing lifestyle. For those who have no time for preparing their foods to fulfill the diet goals, Wonderslim Vs SlimFast are two nice subscription you may want to check out to both cut down the shopping process and still able to reach those ideal weight with more convenient. If you are also considering these subscription plans, see which company provides the best option for you below before making a purchase.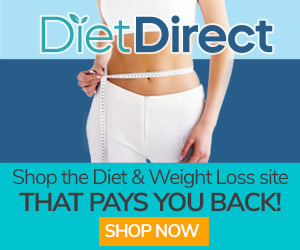 In this article, we are going to give you information about:
The Important of Diet for Losing Weight
Why Choosing Diet Subscription
What are Wonderslim and SlimFast
What Plans are Available in Wonderslim and SlimFast
How are the Meals in Wonderslim and SlimFast
Are Wonderslim and SlimFast Effective
Are Wonderslim and SlimFast Expensive
Wonderslim Vs SlimFast
Diet and Exercise
Who doesn't want to live with a healthier body weight because it is more ideal both for your own health and ease the daily activities for we have no worry against not finding the perfect fit of those pretty skirt worn by the mannequin that you have been eyeing since this summer. However, just like how many we have lost the battle against weight loss, apparently dieting is not something we can just start any day and see the result at the end of the month.
Dieting is probably one of the most challenging process for many of us and as a person that has been struggling with weight loss, we feel like the effort sometimes doesn't pay off the way we want to. When committing to a new diet, we are dealing with new lifestyle as well because food options and daily activity needed to be adjusted further to accommodate the weight loss especially in food choices since 85% of our success is decided by these foods.
Exercising is necessary and it is by no means we can leave it aside because exercising is used to build muscle and more muscle means more fat being burned. However, the huge portion of how food affects our success is certainly concerning because changing food choices is not something so convenient. The first rule is eliminating all of those processed foods, sugars, and try to eat more veggies with fibers as well as fat rich foods and protein rather than carbs rich diet.
Diet Subscription Benefits
Since we need to pay lots of attention to the diet, it can be very time consuming especially if you often spend time outside working or a very active person who find it hard to get a free time for groceries and preparing foods from scratch everyday. However, worry not because today we have so many services which can be useful to accommodate the type of diet you pick because these companies will send the ingredients or even readymade meal right to your address.
Some of them are sending raw or frozen ingredients but some may pack their food in smaller portions which mostly can be cooked in a shorter time. They are one of the best choices for people who have no time to prepare foods to accommodate the diet or those who just want the convenience of getting monthly package. What's more amazing is that their products have been tailored for weight loss program so our success rate will mostly go up as long as we don't consume other foods or liquids besides what's provided.
About Wonderslim and SlimFast
If you are also looking for a diet subscription plan, now is a good time to see what's available in the market because it seems as people are getting more aware of healthy body weight and want to live a healthier life, the desire to lose weight is also increasing despite the still ongoing obesity rate especially here in the United States. What you may want to know about these type of subscription besides price is probably food choices more specifically what they can offer inside the box.
Among those many diet subscription boxes, we are sure most people are familiar with Wonderslim and SlimFast because they are quite popular here and it seems that there are already so many people proving the efficacy of these interesting subscription box. If you ever purchase a subscription box for your pets or for yourself whether it is containing perfume, body care, or clothing, the overall mechanism of these diet plans are the same which mean we are getting a selected package usually per month. Read also: Wonderslim Vs Nutrisystem here.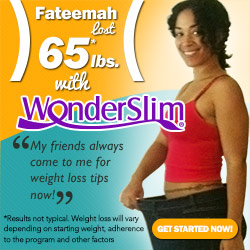 This package is not fixed and mostly can be custom depending on the receiver or plan you pick whether it will contain certain type of food or liquid which is designed to follow the goal of your account. These foods are generally packed in nutrients and low in calories or certain type of nutrition component which is meant to help the user lose weight in a short time, effectively, and conveniently. One of the prominent differences set these two apart is that SlimFast is a part of Unilever.
We know that this is a giant company while Wonderslim itself start quite small back then in 2001 and the fact that they have been in the game for quite some time itself is making a proof of how useful they are for the dieters. Overall these two brands are very similar to each other for we are get to decide which to purchase and then let the company pack the products then packed to your address but these products are mainly consumed as regular food replacement.
Wonderslim and SlimFast Plans
Before moving into what these diets will offer to you, let's see the available plan first and starting from Wonderslim, we have 3 types of plan here with Essential, Core, and Premium. The most affordable plan is currently cost at $205 which is covering the meal for a month while the most expensive is sold at $319 and what sets them apart is the box contains. With the cheaper plan we only have 84 meal replacement in the form of shakes and 28 snacks while the expensive plan has desserts, breakfast, and lunches.
With SlimFast, the plan is different because there is no level here and we are only required to shop based on the standardized meal plan based on sex which mean men gets to eat one more snack each day. In addition to the regular plan, like Wonderslim for nursing mothers and diabetic, this brand also offers the diet products for those who are suffering from diabetic diseases or currently doing the ketogenic diet or lifestyle.
Wonderslim and SlimFast Meals
One of the most important part of selecting a diet plan is checking the food types they offer and from this side, Wonderslim and SlimFast are similar yet also different. This is because while SlimFast looks more compact and easy to choose, this plan actually has many to offer and not only snacks or shakes since if you are fond of cooking or like to also include vegetables like kale or fruit like avocado, the plan will send it to you as well in the package.
We are free to choose what foods to eat but the amount have to fit with the frequency and serving of SlimFast while men is allowed to take up to 200 more calories per day. Identically, Wonderslim will also let you mix match the meal replacement or shakes as well as offer some real foods like macaroni as well but this is available only at the most expensive plan.
Wonderslim and SlimFast Effectivity
Talking about affectivity, these diet plans are identical in terms of designing the amount of food consumed each day as well as the intensity of eating itself with snacks and meal replacements. Wonderslim itself claimed that their plan will help dieters to lose about 3-4 pounds on the first two weeks but then slowed down to 1-3 pounds after. SlimFast on the other hand said they can support weight lost about 1-2 pounds per week but, they don't offer a money back guarantee.
On the other hand Wonderslim is offering quite interesting money back guarantee at impressively 150% when you are not satisfied with their products as long as it is still not exceeding 60 days and all of the products are sent back with up to 1 opened box.
Wonderslim and SlimFast Price
The last but not least is price because we are going to commit for quite some time with any of these diets and depending on how many you need to shed, we may have to get more than one time purchase. Unlike SlimFast which the items you decide for yourself and there is no price limit but can be purchased at grocery stores, Wonderslim will decide the price based on the plan chosen so no matter which foods you pick, the price will stay the same.
Comparison
Both of these diet options are nice to try and used as a replacement for your high calorie meals so we can be more mindful about what we consume each day. The difference is SlimFast available almost everywhere and we don't even have to subscribe to get the products but it makes the subscription plan less effective. We can eat other foods with SlimFast but limited to one meal while Wonderslim offer all of the meals we have to eat in the day.
Additionally, SlimFast currently doesn't offer any money back guarantee in case users are not satisfied with the products while Wonderslim is offering 150% guarantee as long as it is still not exceeding 60 days.
Wonderslim vs Slimfast
| Wonderslim | Slimfast |
| --- | --- |
| Wonderslim | Slimfast |
| - Predefined meals | - Free to choose one meal |
| - Predefined price/plan/period | - Free to choose the amount/kind of snacks |
| - Less food choices | - More flexible food choices |
| - Offers money back guarantee | - No money back guarantee |
| - Only available via subscription | - Also available at grocery stores |
Conclusion
All in all, these diets should work when done properly and consistently but among the two, we are more comfortable with the predefined foods from Wonderslim moreover with its guarantee and various plans.